PolyAnalyst incorporates WordNet 3.0
For several years PolyAnalyst has successfully used WordNet 1.6 to provide customers with a basic starter English dictionary of terms and relations. WordNet is a popular online dictionary developed and maintained by Princeton University. PolyAnalyst incorporates a select number of word properties from WordNet into its various natural language processing tools. For example, PolyAnalyst uses WordNet to flesh out lists of hypernyms, hyponyms, merynyms, and antonyms.
PolyAnalyst 6.0.950 introduces support for WordNet 3.0. After upgrading you will notice the new dictionary in the dictionaries list displayed by the Manage Dictionaries window. All text processing operations you perform after the upgrade will use the new dictionary version by default.
An example of the new dictionaries window: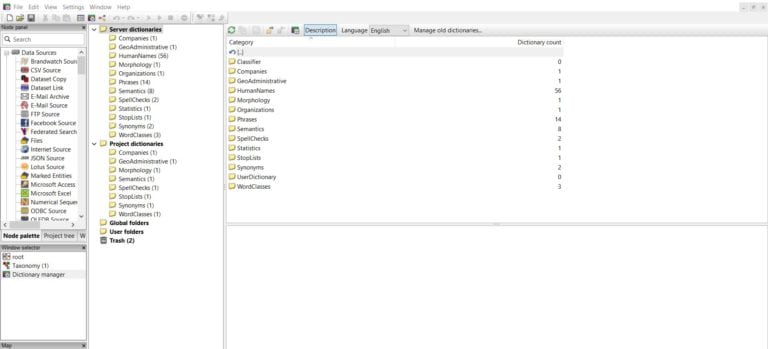 For more information on WordNet, check out http://wordnet.princeton.edu/.
To learn more about PolyAnalyst, visit https://www.megaputer.com/polyanalyst.